Catalog: xiagang6eT
Title: Xia Gang etracks mp3 album
Catalog:xiagang6eT



€ 9,00 Buy eTracks mp3
Album Download
Xia Gang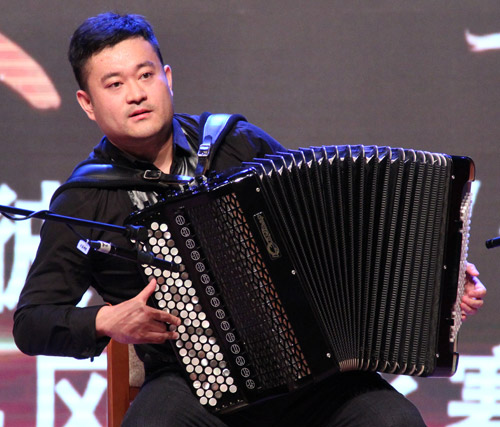 Xia Gang is a renowned Chinese accordionist and serves as Associate Professor at the Sichuan Conservatory of Music. He is also a Senior Member of the China Accordion Association (CAA) of Chinese Musicians Association.

Xia Gang graduated from Russia's prestigious St. Petersburg State Conservatory in 2003 earning his Master's Degree. In 1999 he won the 1st place at the "Baltica-Harmonica" International Accordion Competition in St. Petersburg, Russia.

He was invited to perform at the 16th annual International Accordion Festival held in St. Petersburg in 2000, where Xia's acclaimed performance represented China among 20 other countries.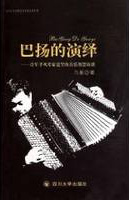 In both 2002 and 2004, he earned 4th place at the "Coupe Mondiale" Accordion Competition hosted by the Confederation Internationale des Accordeonistes (CIA), a member of the International Music Council, an NGO official partner of UNESCO.

Also in 2002, Xia Gang performed at the St. Petersburg State Conservatory with the Russian Folk Orchestra of St. Petersburg. From 2000 through 2007, he presented solo concerts at conservatories throughout China, including Beijing's Central Conservatory, as well as those in Shanghai, Tianjin, Sichuan, Kunming, Guangzhou, Anhui, and others.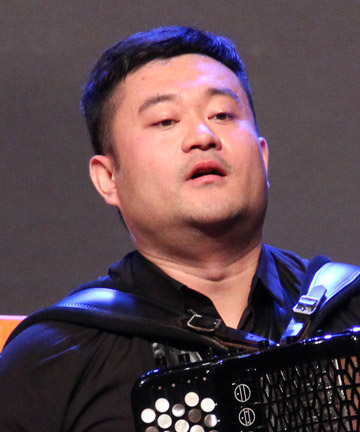 In February 2008 he accepted an invitation to perform in Singapore at the Nanyang Academy of Fine Arts (NAFA) Lee Foundation Theatre. In 2004 Mr. Xia released China's first bayan album, entitled "From Tango to Beijing Opera."

Xia Gang has represented the China Accordion Association (CAA) the Chinese member of the CIA, on trips to Denmark, France, Hungary, Slovakia, New Zealand, and others.

Many of his students have won prizes at international competitions, including a 3rd place winner at the Castelfidardo Accordion Festival in Italy, which is considered a premiere International competition by the China Ministry of Culture.

In 2011, Xia Gang as editor, published The Bayan Accordion Advanced Course (book picture right) through the Sichuan University Press.

In 2014, Xia Gang performed at the ATG Festival in the USA and was also a guest artist at the Hohner Cup China Accordion Competitions in Shenzhen.