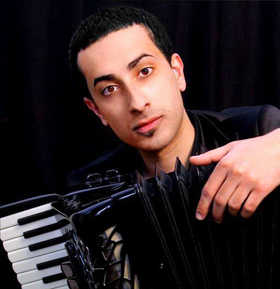 Despite his relatively young age, Antonio Spaccarotella is undoubtedly one of the brilliant and multifaceted accordionists of the new generation.

He a the leader of projects ranging from the Solo to the Symphony Orchestra, with which he has performed so many concerts of various artistic origins, treading stages in many countries of the world, such as: Russia, Czech Republic, South Korea, Morocco, New Zealand, China, Canada, USA, India, Brazil, Chile, Argentina France, Lithuania, Spain, Portugal, Switzerland, Germany, Austria, Belgium, Bosnia Herzegovina, Bulgaria, Finland, Croatia, Holland, Romania, Hungary, Ireland, Scotland, England, with concerts at: Shanghai Grand Theater, Conca Austica by Salvador de Bahia, Art Center by SEUL, Gnessin Hall in Moscow, Bing Crosby Theater – Spokane WA – (USA), KolKatta Classical Teather (India), Philarmonics Hall in Bacau- (Romania), Teatro Nuovo and Teatro Menotti – Festival dei Due Mondi in Spoleto, Astra Theater in Castelfidardo, White Hall in San Pietro burgo, Rostov State Musical Theater and many more.
He has participated and won the important international accordion competition, October 2008, PIF International Prize of Castelfidardo (Category H) entertainment category.
He made his first disc of his unpublished compositions Non c'è Tempo (NSJ Italy) with saxophonist Alberto La Neve in 2014 and later with Nicola Pisani (baritone saxophone) he made an entire CD of contemporary music and guided improvisations.
He is the Production Director of the OFC Calabrian Philharmonic and supports its Leader Filippo Arlia for all productions, collaborations, recordings and projects of various artistic backgrounds that concern him: Fortissimo Festival, Campus AFAM, Festival del Mediterraneo, OPM Orchetra.
In 2017 he made his debut as a soloist at the Kaunas Philharmonic (Lithuania) on the occasion of the world premiere of Sūrya Horiental Tango, an original composition for accordion and symphony orchestra that embodies the personal idea of ​​research and avant-garde accordion.
He is involved in various higher education institutes in Italy and abroad, holding seminars and masterclasses at: Shanghai Normal University (China), Department of Music of the Federal University of Paraiba (Brazil), Conservatoire National de Musique et Art Coreographique de Rabat (Morocco), Stanislao Giacomantonio State Conservatory of Music (Italy), The prestigious Gnessin Academy of Moscow (Russia), PI Conservatory of Music Tchaikovsky (Italy) where he conducted the Philharmonic Orchestra of Calabria on the occasion of the AFAM Campus.
In 2016, the Italian Accordion Culture nominated him Accordion Ambassador for his many achievements and enhancement of the Italian accordion to the world.
In 2017, the (Confederation Internationale des Accordéonistes – International Music Council – UNESCO) awarded him the CIA Merit Award along with Yuri Shiskin at the CIA Coupe Mondiale in Rostov on Don (Russia).
In 2018 he was awarded honorary professor by the National Academy S. Rachmaninov – Rostov State Music Conservatory (Russia). He is the didactic coordinator of the Agreement Advance, a project synergy for international professional training.
He boasts a class of students from all over the world including numerous winners of the most important international competitions (CIA, CMA, PIF, Klingenthal), many already carrying out teaching and concert activities.
He is one of the seven members elected by the CIA Congress (2018) to be a member of the prestigious Music Committee of the Confederation Internationale des Accordéonistes. He is titular professor of classical and traditional accordion at the PITchaikovsky Catanzaro-Nocera Terinese State Conservatory of Music and founding president of the Astor Piazzolla Academy, the first and exclusive academy in the world of the Astor Piazzolla Foundation of (Buenos Aires) directed by Laura Escalada Piazzolla, widow of the Argentine visionary genius and who later personally assigns the Piazzolla Award to her Urban project (research work and promotion of Tango).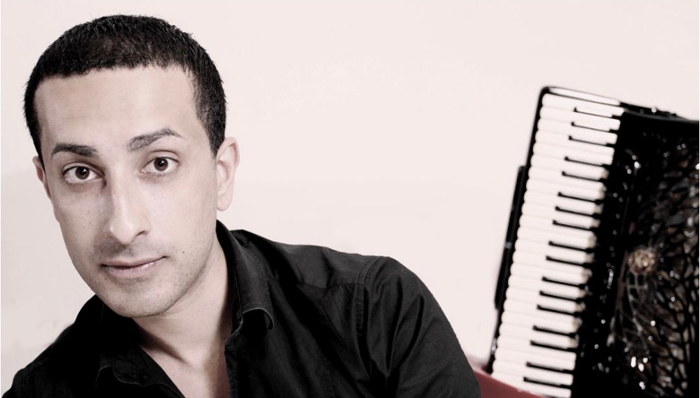 Appointed Artistic Director of the PIF Castelfidardo 15 February 2021