CAMPBELL BETTRIDGE
Text from the History of the Accordion in New Zealand by Wallace Liggett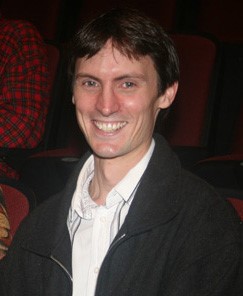 Campbell grew up in Putaruru and commenced learning accordion at 9 years of age, with Fleur Ritchie at the Music Education Centre (North Shore). When she moved to Dargaville, he learned from Sue Archer until transferring to Donna Riethmann. Donna tutored him through to grade eight practical (AEBNZ), which he attained at fifteen years of age.

Campbell has been runner up in the NZ Solo Accordion Championship twice. His long list of accordion accomplishments includes twice being awarded an Allan William Jones Memorial Scholarship, and winning many competitions both in NZ and in America, where he competed successfully at the Accordion Federation of North America Competitions.

He played in the North Shore Accordion Orchestras, through to being presently a member of the touring Air NZ Accordion Orchestra, touring with them to USA in 1990 and to Europe in 1992. During the 1992 tour to Europe, he also performed as solo accordionist to considerable acclaim.

As a student at Westlake High School Campbell attained a university bursary and hopes to further his musical career both as an entertainer and teacher and to represent NZ at international accordion competitions. He currently entertains at a downtown cafe three days every week.

2011 History Book Update: Campbell Bettridge

Since the original book, Campbell Bettridge won the NZ Accordion Championships in 1993 and 1994. Campbell enjoyed international successes in the USA in 1993 and also performed solo to standing ovations internationally with the Air New Zealand Accordion Orchestra on tour in 1994 and 1996.

Campbell returned to the competition scene in 2001 and represented New Zealand at the first Coupe Mondiale Piano Accordion category competitions in London. He was unlucky to be stopped by the jury. Campbell Bettridge decided to make a strong effort for 2002 and competed in the Coupe Mondiale Piano Accordion category in Copenhagen Denmark where he was hugely successful with a 3rd placing, which until 2002 was the best placing at a Coupe Mondiale for a New Zealander.

Campbell Bettridge is also internationally famous for his performance of Prelude and Fugue in Dm - J S Bach. His performance on youtube.com was in 2010 the most viewed classical accordion performance, put online 4 years ago and has had over 1,030,000 views to date.

Review in New York Times

A New York Times review by Allan Kozinn in September 1994 said:
"..... there were some eyebrow-raising virtuoso solo turns. The most astonishing performance of the evening, in fact, was a note perfect rendering of the finale of Bach's "Italian" Concerto by Campbell Betteridge."







---

Campbell Bettridge arrangements

Notes from the composer for each piece and sample page/s can be viewed by clicking the links below. You can also purchase by clicking the links below

bettridge01 Toccata and Fugue in D Minor BMV 565, J S Bach