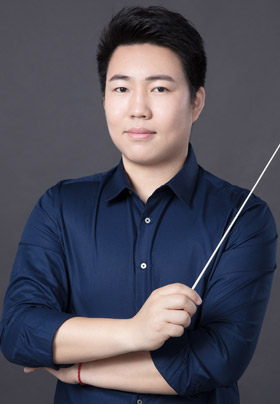 WAN, Yizhong (Nova), was born in Shanghai, China. Graduated from Shanghai Normal University (SHNU) with MFA degree, Accordion Performing, study with Assistant Professor - Congyu (Crystal) Wang who is President of the Shanghai Accordion Association.

2009 Won 3rd Prize at the 62nd Coupe Mondiale, Senior Virtuoso Entertainment category.

2010 1st Prize at the 30th Harbin Summer International Accordion Competition, Accordion Assemble category.

2012 1st Prize at the 31th Harbin Summer International Accordion Competition, Senior A category.

2012 Performed solo in "The Lord of the Ring Symphony" with Shanghai Symphony Orchestra on Shanghai MISA Opening Ceremony.

In recent years, Nova Wan has composed a lot of pieces for solo accodion and accordion assemble and also made many arrangements for solo, ensemble and orchestra.

"Spring Breeze" arrangement from Min'Nan folks, is well know in China.

As Vice Editor of "Shanghai Acoordion Level Exam Album" he also composed and arranged for young players who have been successful in China national competitions and internationally.

Contact:
Email: Nova Wan


Notes from the arranger/composer for each accordion piece of the Battiston catalog of many different styles and types of accordion music.
| | |
| --- | --- |
| nova101 | Umbrella Waltz composed by Nova Wan for quartet or ensemble. |
| | |
| nova141 | Sailing Away composed by Toshiko Esaki, arranged by Nova Wan (solo) |
| | |

More music compositions and arrangements by Nova Wan are being released shortly.