Until the publication of An A to Z of the Accordion & Related Instruments, there has never previously been a work of reference written about the British accordion scene. The accordion movement in this country is really quite diverse and its history is rich with interesting characters, and the task of research and writing it all down coherently was at first daunting.

Nonetheless, I have 'taken the bull by the horns' and attempted to present a broad general survey of the accordion in its various forms, its development over the years, and a representative sample of players and personalities past and present. The book is largely concerned with solo accordionists rather than bands and orchestras, and this is entirely due to considerations of space and size of the topic.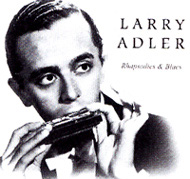 Although the majority of entries refer to Great Britain, a number of overseas players have been included due to their connections with this country. A glance through the pages of this book will show that the content also includes many articles of practical use to the accordion player - especially those who are newcomers to the instrument and would like to broaden their knowledge of its capabilities.

This unique book, An A to Z of the Accordion & Related Instruments, has taken six months to write, but has actually been in preparation over the course of many years - ever since I first became interested in, and a part of, the wonderful and fascinating world of the accordion.

This process began back way back in 1968 when I was a student at Christ's College in Liverpool, doing teacher training. My next-door neighbour in the Hall of Residence where I lived at that time, one Alfred J. Weston, returned from a visit home with his piano accordion.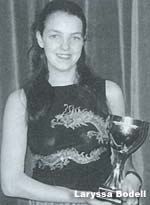 Alf would each day go to his room 'for a blast", and I would listen with growing interest to his renditions of Roddy MCorley, Maggie May, In The Mood, etc. Eventually I acquired my own accordion - a pre-war Hohner Tango IV - and started to teach myself. When Alf told me that he did not think I had any chance of learning to play - especially by teaching myself - I decided there and then to prove him wrong. By the time I left college in 1970, I had attained a basic idea of how to play.

Over the next few years I had lessons on and off at the Manchester School of Music, first from Kevin Munster and later from Ken Farran. A change of schools forced on me by a major reorganisation of Catholic secondary education in Manchester in 1977 resulted in me joining the staff of St Pius High School, an inner city comprehensive that served a large Irish community.

Soon after starting there I was approached by three boys - John O'Grady, Gerard Mannion and Billy Jordan who all played accordion and had heard that I could play. They asked me if I would teach them, and before long we were playing a repertoire of mainly Irish music as a band. Thus was born the St Pius RC High School Accordion Band, which eventually grew in size to 25 members, including a drummer.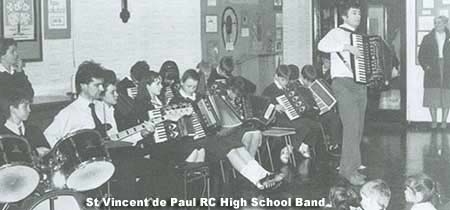 We also featured one outstanding solo accordionist, Peter Durcan, whose fantastic technique on Irish music was already formed by the time he was thirteen years old. The headmaster, Mr Kevin Madden, came up with the idea of sending the accordion band out, together with the school brass band (led by music teacher, Mike Walsh, then later, Damian Collins), performing concerts in each of the seven local junior schools as a marketing exercise. These concerts were the real start of my education as an accordion entertainer.

Putting on a fast-moving show to entertain large numbers of young children, most of whom had a fairly short attention-span, made me learn to think on my feet - literally! The series of concerts was, however, a great success everywhere we went and became an annual event in the school calendar for the next few years.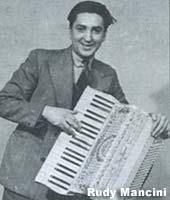 When St.Pius reorganised yet again and changed its name and identity to St.Vincent de Paul RC High School in 1985, the accordion band continued to play regular concerts, and I then formed an Irish dancing team that became a part of our 'touring concert party'. We had an all-girls dancing team, and I was their solo accompanist for the reels, jigs, hornpipes and set dances that formed their repertoire. On many of our band's performances we also featured the exceptional talents of Dezi Donnelly, World & All-Ireland Fiddle Champion by the time he was thirteen.

Dezi Donnelly was then a pupil at St Vincent de Paul, and has since gone on to win the BBC Young Tradition Award on the way to a successful career in the worlds of Irish and folk music. Happy days! Mrs Rita Johnson, the Head of St Vincent de Paul, gave enthusiastic and unstinting support to all of our activities, and these years were indeed the best of times in my career.

Although I was playing regularly with my school band, and also performing in my local folk club, I was still blissfully unaware that there was any such thing as an accordion movement in existence in this country. All that changed forever when, in early 1979, my teacher, Ken Farran, casually mentioned that the NAO North West Accordion Championships were soon to take place at the Champness Hall in Rochdale.


Although I had played the accordion for about ten years and had played many times in concerts at schools where I had taught, I had absolutely no idea that there was any such thing as competitive festivals. Like a lot of players who begin by themselves, I tended to think that I was probably the only person in the country playing the accordion! I was also largely ignorant about most of the great players of the past and present times, or about anything to do with the accordion's history or development.

I went to the Champness Hall on a cold Saturday afternoon in February 1979, filled with curiosity, but with no preconceptions. What I saw that day changed my life!

I had only previously thought of the accordion in terms of folk dance tunes and songs, and was greatly impressed by the range and quality of the playing from the competitors of all ages. In particular the performance of a young teenager by name of Simon Gledhill caught my attention, especially when he played an arrangement of a suite of tunes from the James Bond movies.

That was it - I was hooked! After that, all I wanted to do was to know more about the accordion and to play as much music as possible, and with as great a variety as I could find. Simon Gledhill, incidentally, has since become an internationally renowned Wurlitzer theatre organ star.

During the 1980s I played in ceilidh bands, and also as an accompanist for Irish dancing. I began this decade as a member of a folk group that rejoiced in the name of the Nicaraguan Over Eighties Nudist Leapfrog Troupe, playing every Friday night as residents at a folk club in Wythenshawe. This was followed by a period as an accompanist playing for a Polish dance team known as Young Polonaise, the highlights of which were guest appearances at the 1981 Fylde Folk Festival and in a concert at Wembley Conference Centre.

I had unwittingly become a global traveller, becoming involved in Irish, Polish and Nicaraguan music (okay, the last one is definitely stretching the truth, but it sounds good if said quickly enough!). In 1983 I joined the recently formed Weaver Valley Accordion Band, teaming up once again with Ken Farran. One memorable performance with the WVAB was at a country fair somewhere in Cheshire when we alternated with the Bootle Concertina Band, a 42 strong band of Liverpool-based Orangemen.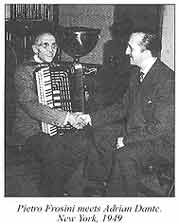 I learned from them that there was also in existence the rival Bootle & District Concertina Band with no less than 46 players - another group of Orangemen, and all from the Liverpool area. 1987 saw the revival of the Clifford Wood Accordion Orchestra, which eventually reinvented itself as the Stockport Accordion Club Band & Orchestra. The CWAO developed rapidly, and my wife Marj and I became members at the band's inception.

The following year Cliff Wood entered the CWAO in the UK Championships (achieving place in the Entertainment Section), and also assumed responsibility for organising the 1988 NAO North West Championships at Stockport Town Hall. Becoming a member of the NAO and helping to organise the first of a series of very successful local festivals initiated me fully into the competitive accordion scene.

Clifford Wood, working on the basis that, as a teacher, I must be at least semi-literate, appointed me newsletter editor for CWAO/SAC. Soon after this I became Concert Secretary (organiser & compère) for the Club's guest nights. This was a development that pleased me enormously. For a long time I had met and listened to people talking about great players such as Toralf Tollefsen, Martin Lukins, Charles Camilleri, and their like.

The sad part was that the comments were always strictly in the past tense, and it was as if something precious had been lost from their lives. I decided that it was time our area staged some accordion concerts, to at least try to bring back the good times, as it were.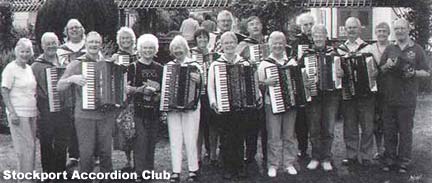 This was the start of Stockport Accordion Club as a highly successful concert venue, and has since led me into direct contact with many fine players from this country and abroad.

In recent years, my playing has been varied and a source of great pleasure. Since 1992 I have played regularly with local ceilidh band Fiddlesticks (along with Alan Forster - fiddle, Len Hirst - bass guitar/keyboard, Stewart Ramsden - bass guitar and John Hyland, caller/banjo/guitar).

I have also played many times as part of the Baron Wolfgang Bavarian Band, appearing in Bierkellers around the country. This was an unmissable experience. Baron Wolfgang, now sadly no longer with us, was a real character who taught me a lot about entertaining and about show business.

Baron Wolfgang, real name Stan Walker, had led a colourful life, and his experiences included service in the Royal Navy aboard the battle cruiser HMS Prince of Wales - taking part in the action that sank the German battleship Bismarck in 1941, and surviving his ship's sinking by the Japanese the following year. He had also at various times been a vocalist with the Geraldo orchestra, played bass with Jimmy Shand, and been a professional boxer, wrestler, and Rugby League player with Salford and Swinton.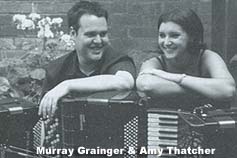 I soon discovered that to play in the Baron's band, you had to be adaptable and quick thinking. He never had a set programme, never used sheet music, and was likely to suddenly introduce a new song into a medley that he had "written just the other day". He also had the habit of finishing a song, then announcing to the audience that "Our accordionist will now play a couple of polkas ", or something similar. That, by the way, would be the first I knew about this!

Yes, you had to be able to improvise in a gig with the Baron, More recently I have been playing as a duo with John Jones, doing French themed nights, and playing occasional gigs in Stockport Air Raid Shelters where we sing and play all the old wartime songs at the end of organised tours. These mainly take place around Christmas, commemorating the Manchester Blitz, which began on December 22 1940. The Air Raid Shelters, by the way, are a fascinating place to explore, and really do take the visitor back in time to those dark times of 1940/41.

Writing newsletters and club reports for the accordion magazines, plus the organising of what we call 'Club Night' concerts, has led me personally further and deeper into the accordion world. A consequence of this is that, over the years, people far and wide have contacted me asking about all kinds of accordion-related matters - everything from "Where can I find a teacher for the Anglo concertina?"to "I play in a rock band, and we need an accordion player for our next recording session. Can you help?"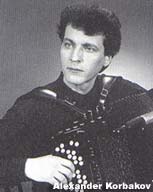 Trying to assist people with their enquiries and realising that there are very few sources of information available has led to the production of this book. Over the years I have had piano and guitar lessons, but my real interest and passion (some would even call it an addiction) is the piano accordion.

An A to Z of the Accordion & Related Jnstruments has most certainly not been written for financial gain. If had wanted to make money I would have tried to emulate JK Rowling and write a Harry Potter type novel, with children in mind, or write a seamy Jeffrey Archer-type story for adults, testing the old adage that "sex sells ".

It is more the case that I have spent so long haunted by stuff about accordions and the people who play them that I have decided to try to exorcise some ghosts that exist within me. I hope you enjoy exploring the pages of this book, and that it provides an illuminating picture of the British accordion scene past and present, and at least provides a few answers to the questions people ask about this most fascinating and under-valued family of instruments.

Now, read on...

Accordion Clubs. Since the early 1930s, there have been accordion clubs in Great Britain, plus many accordion bands/orchestras that often also function as clubs. Membership of a club is a great way to improve your knowledge of music and accordions, to hear and meet the best players, and to make new friends and contacts. For contact details and news of their activities, it is best to subscribe to one of the specialist accordion magazines - see the section Magazines.
Bodell, Ray. Ray Bodell gained all the grades and diplomas of the British College of Accordionists by the age of seventeen, then attained Diploma status of Trinity College of London and the London College of Music including a fellowship diploma for a research paper on the educational recognition of the accordion. He was the first, and so far only, accordionist to win all four major National Accordion Organisation solo championships i.e. Junior, Bell Trophy, Advanced and Virtuoso, and also represented this country in the Coupe Mondiale and other international competitions. In recent years he has concentrated on private teaching, conducting master classes and promoting the interests of younger players. Ray Bodell has served several times as Chairman of the NAO, and presently is Executive Director of the BCA. With his wife Anna, Ray also currently owns and operates Charnwood Music, specialist purveyors of music for the accordion.
Cassotto. An accordion with reeds in cassotto has some of its reeds fitted what is called a 'tone chamber,' and this special feature produces an extra quality resonance and mellow sound especially useful for classics or jazz instrument with cassotto reeds is, however, generally more expensive than basic reed, non-cassotto accordion.
Dry Tuning and Wet Tuning. Alternative terms sometimes used for straight and musette tuning.
Electronic Accordion. The In the 1970s, the widespread emergence of the electronic accordion in this country tended to elicit all kinds of responses from people, ranging from great excitement at what was perceived to be a 'new dawn' in musical sounds from an instrument whose sound had changed little for decades beforehand, to downright hostility at what others considered to be a gaudy, second-rate imitation of an electronic organ. The first electronic accor dions, such as the Cordovox, were reedless and actually did sound like organs; later instruments combined traditional reeds with electronics. The fact that the player could use either reeds or electronics or combine both features made possible a very wide range of sounds, making electronic accordions useffil and common in show bands, bierkeller bands and for solo pub/club entertainers. The disadvantage of these instruments was their weight plus the extra gear that had to be carried around. The popular model used in this country has been the Elkavox. The arrival of midi in the I 990s has seen the electronic accordion superseded by a newer system with greater musical potential. See also the article on Midi.
Famous People who have played the accordion or related instruments include:

Jerry AiJen - American jazz organist and a legend of the electronic organ world.
IdiAmin (1923-2003) - infamous and eccentric dictator of Uganda from 1971 to 1979. Amin is believed to have caused about 400,000 deaths in Uganda during his rule, and disappeared following an uprising, later turning up in Saudi Arabia.
Robert Beatty - Canadian-born Hollywood film actor of the I 950s160s.
Kevin Bowyer - an internationally acclaimed classical organist, his recordings are occasionally played on BBC Radio 2's The Organist Entertains.
Benny Andersson member of Sweden's 1970s 'Super Group' Abba, now working as a professional accordionist. Anderrson also composed all of Abba's many hit songs.
Ronald Binge accordionist with the Mantovani Orchestra, and creator/arranger of the characteristic Mantovani cascading strings sound; most famous as a composer of such well-known light classical pieces.
Galla-Rini. Anthony (Born Manchester, Connecticut, USA, January 1 8 1904.) From Italian parentage, Anthony Galla-Rini played the cornet from the age of four, and the accordion from six. He appeared in Vaudeville theatres from the age of seven, and later studied the theory of music and the art of conduct ing. As a teenager, Galla-Rini began both to teach the accordion and to write music for the instrument. He developed into a serious concert artiste, perform ing at venues across America, including New York's Carnegie Hall on many occasions. He has also toured Britain and Europe, playing in London, Manchester, Sheffield and Glasgow.
Harmonica. Also called a mouth organ, a harmonica is small reed instrument related to the accordion. It consists of a graduated series of metal reeds mounted in a small rectangular metal or wood frame, and each reed has a channel to conduct air from or to the player's mouth. As with accordions, there are diatonic and chromatic models in which each reed chamber produces either one or two notes, depend ing on the type. The pitch of a harmonica is determined purely by the length, width and thickness of the numerous vibrating reeds.
Internet. The establishment of the internet (or worldwide web) has enabled accordionists to spread information about themselves internationally, and there are many interesting web sites to visit. Several of the world's leading players either have their own web sites (try typing in names on a general search engine such as www.google.com or can be found on accordion-related sites. The largest website for the accordion is called Accordions Worldwide, whose address is: - www.accordions.com This website gives information about instruments, manufacturers, events, recordings, festivals, composers, music, schools, orchestras, magazines, plus more. It is available in seven languages, including English, French, German, Italian, Spanish, Russian and Chinese, and is a truly international operation.
Jenkins, Brian. In the 1950s, Manchester's Brian Jenkins was taught the piano accordion by the late 'Pip' Walker at Reno's music store, and then by George Harris, proceeding through the BCA grades and attaining a high standard of performance. He was, however, also a brass band player and eventually this took precedence over the accordion in his spare time away from the day job with British Aerospace, Chadderton. Brian played and conducted within the brass band world, then re-discovered the accordion in the early 1990s when he first attended a practice of the Clifford Wood Accordion Orchestra. In 1996, Brian became MD of the Stockport Accordion Orchestra during the band's transition from the CW Later, he also became involved with the Tameside Junior Accordion Band and the North West Accordion Orchestra. The Stockport Accordion Orchestra, as it bccame known, frequently uses Brian Jenkins' arrangements that are characterised by his brass band influence. In recent years, he has been a popular and respected MD of the weekend orchestras at the Blackpool and Pakefield festivals.
Karklins, George. Egons 'George' Karklins was born in Riga, Estonia, and came to Britain after the Second World War. Amongst other musical accom plishments, George was an excellent jazz accordionist, and he was a regular performer at both North Staffs Accordion Club and Club Accord in the late 1970s and throughout the 1 890s. At Club Accord, he became well known for his off-the-cuff duetting with Harry Swingler, and the pair of them contributed to the 1979 LP It's All Accordion To What You Like. George was a regular performer at trade stands at accordion festivals, instantly recognisable with his black beret, and was sadly missed when he died in 1989.
Leslie, John. The proprietor of the Kilburn-based retail business Accordions of London, John Leslie, is a man of many talents. Apart from his high profile busi ness interests, he is an accomplished player (with a long track record of being heard on radio or television advertisements, and such radio programmes as Breakfast Special, the Charlie Chester Show and Round Midnight), a most accomplished teacher (with many pupils winning accordion championship titles), and is also the patriarch of a family that includes several children who have become excellent accordionists. As if all that were not enough, John has composed music, conducted workshops and master classes at festivals (most recently being at St Audrie's Bay), made recordings, and has served as the UK adjudicator at the world championships since the 1970s.
Marchell, Tony. Accordion entertainer/vocalist from Manchester, using an Elkavox piano accordion and taught by the late Clifford Wood, Tony Marchell has made a full-time living performing in clubs, pubs and bierkellers. Tony Marchell speeialises in performing popular and evergreen music, and his reper toire largely consists of medleys of songs through the decades, from the 1 930s up to the present day. This genial, all-round entertainer has a wealth of play ing/performing experience, and was featured in the evening concert at the NAO North-West Area Festival at Stockport Town Hall in 1993 as chief support to the great Jack Emblow. He is a particular favourite at North Staffs AC, but has yet to be discovered by the accordion festivals.
Nicholson, Lea. In the 1970s, Lea Nicholson was a singer and English concertina player in folk clubs in the South of England. He was, however, inter ested in a wide range of music and in 1975/76 decided to make a record that demonstrated the wider capabilities of the concertina. The result was an LP called The Concertina Record, featuring multi-tracked concertinas on such music as The Liberty Bell, JS Bach's 4 Brandenburg Concerto, and The Dam Busters. The cleverness of the arrangements and the quality of the playing and recording has made this LP a tour de force, and a triumph for the concertina. In recent years, Nicolson has been involved in record production as a studio engi neer, but his landmark recording has now been released on CD; contact Jamring.com, P0 Box 5579, Derby DE 9DL - tel/fax: 01332 733352.
Ornamentation. In traditional Irish and Scottish music, ornamentation plays a key part in giving the music its distinctive national character. In Irish music, the ability to play ornamentation correctly is also a means by which a player's skill is measured.
Pacitto, Steve. Of Italian parentage, Midlands-based Steve Pacitto began play ing the piano at five years of age, but soon switched to and became hooked on the piano accordion. As a teenager he played accordion in a small group that had the distinction of playing as chief support act to the legendary Glenn Miller & his AEF Band, at Walsall Town Hall in 1944. This was a turning point in Steve's life: "When I listened to the wonderful chords and solos they pumped out, I thought 'This is for me. This is what attracted me to jazz and swing music." Steve has played jazz ever since, and for more than twenty years his music has been characterised by his skilful use of electronic accordion sounds - very much in the style of a jazz organist. Most of Steve's work is within the jazz world, though he does very occasionally appear in accordion clubs. He was one of the contributors to the 1979 Club Accord LP/cassette ItcAllAccordion To What You like, produced by the late Malcolm Gee.
Qualifications. Since 1935, accordionists in Britain have studied for the eight grades in practical accordion playing and theory of music set by the British College of Accordionists. The BCA also offers diplomas for teachers and performers, and has a team of specialist examiners who regularly visit exami nation centres across the UK. Since 1988, the Guildhall School of Music & Drama has set up its own grade and diploma examinations. Many accordion teachers and performers welcomed the Guildhall 's examinations for accordion due to the fact that the Guildhall has a status that is widely recognised throughout the world of music. In 1989, following an approach from Professor Owen Murray and the Royal Academy of Music, the Associated Board accepted the opportunity to introduce a graded syllabus for the accordion. The Royal Academy of Music, in conjunction with King's College, University of London, now offers a Bachelor of Music (Performance) degree. This is a four-year course with the accordion as the main subject, plus a wide range of optional subsidiary musical courses. Information can be obtained by contacting Owen Murray at The Royal Academy of Music, Marylebone Road, London NW1 5HT; telephone 020 7873 7381 or e-mail: omurray@ram.ae.uk
Rolston, Robert. Robert Rolston was an employee of Electronic Accordions Ltd, managing the company's Motherwell branch before starting out as propri editor of Rolston Accordions. His astute business acumen built up Rolston Accordions, agents for Borsini accordions, into a thriving business that frequented the various accordion festivals. In 1991 he became the owner of the Accordion Times in succession to Renaldo Capaldi, changing the magazine from a quarterly to a monthly publication. He also instituted an Accordion Times Festival in Paisley, and has occasionally arranged British tours for overseas accordion stars such as Marcosignori, Emil Johansen and Serge Duchesne. In 1997, he and his wife Loretta took over the running of the Caister festival following the untimely death of Malcolm Gee. The Rolstons organised Caister for a few years, then a new festival at Bridlington from 2001 onwards.
Scala, Don. (1919-1994) -real name, Don Scales. Don Scala played the accordion (and also sang) in variety theatres around the country from the 1930s until the 1960s, after which he continued playing in other venues and became a small-part supporting actor on television. He will, however, be best remembered by many as the man who, later in life, played every day in the streets of York - literally taking the music of the accordion out to meet the people.
Tutor Books. The following tutor boob are all available in this country, at the time of writing from retailers such as The Music Room, Trevani, Allodi Accordions, Gina's Music World (UK, Hobgoblin, Bill Wilkie New Music Store, Geoff Flolter and Charlie Watkins - see Accordion Retailers in the United Kingdom) In addition, there is also the section Video tuition for accordion, concertina melodeon & harmonica.
Uniform Keyboard. A New Zealander, John H. Reuther, who lived in the USA, invented the Uniform keyboard accordion system. The Uniform keyboard is a keyboard with small white and black keys arranged in a system, which standardises the playing of scales. The system was briefly popular in America in the 1940s, and in this country was used for some years by Scotland's Jimmy Blair. Other exponents of this system included Svend Tollefsen, brother of the legendary Toralf Tollefsen, and George Shearing - the blind jazz pianist and composer.
Vernon, David. Born in Dumffies but living in Edinburgh, David Vernon is a full-time professional accordionist known for his wide international repertoire and also his sense of humour. An extremely versatile accordionist, David Vernon performs at Scottish and Irish ceilidhs, French and Italian themed evenings, Jewish weddings, world music events, or anything else requiring his specialist skills and music. In October 2003, David was one of the chief guest artistes at Bridlington International Accordion Festival. Discography: The Flying Scotsman - a selection of traditional Scottish favourites e.g. The Flying Scotsman, Jacqueline Wa Para Handy; Playing With Fire - a world music CD including tunes from Israel, Brazil, Italy, France, Poland.
Whitehead, Robert. Northumbrian-born Robert Whitehead is a specialist at playing strict tempo Scottish dance music, and has played and recorded in this genre for more than thirty years. In 1968, he won an All-Scotland title in Perth, and is to date the only Englishman to achieve this feat. Hc has appeared in accordion clubs north and south of the border, both with his Danelaw Country Dance Band and as a solo artiste, and has taken his music abroad several times, most notably to the Chartres Accordion Festival in 1990 as the British representative. Selected discography: The Whitehead Brothers Vol. — made with brother Jon on drums & vocals (1979); Strictly Scottish (1997).
Xmas Presents. Choosing presents for someone interested in the accordion should not be a problem. Buying a new accordion to give as a present may not be realistic, but there are lots of accessories, music books, CDs, cassettes and videos on the market that will fill any Christmas stocking (or birthday) problem. The first step is to contact Trevani, Charlie Watkins' WE.M Music, Caravelle Records, Gina's Accordion Exchange & Music World (UK), The Music Room (Cleckheaton), or other dealer, and you are on your way!
Young Gerald. (1931-95) Gerald Young's professional playing career got off to a flying start when he appeared on Opportunity Knocks on Radio Luxembourg, this leading to appearances on other popular radio shows on the BBC such as Vic Oliver's Playhouse, Variety Bandbox and Henry Hall's Guest Night. During the 1950s he appeared on television and made records, but in 1958 was forced to give up what had become a very successful show business career through ill- health. In the 1960s, Gerald Young made a comeback playing the electronic organ, and in the 1980s reverted to playing the accordion. He also taught music, and became a member of a Roman Catholic religious order at Quarr Abbey on the Isle of Wight.
Zydeco. Zydeco is a style of music, generally favoured by black musicians and audiences, which developed in the 1940s from Cajun, a genre indigenous to the people of French ancestry in the American state of Louisiana. Zydeco is strongly influenced by Rhythm & Blues and also by soul, jazz and the music of the Caribbean islands, and its rhythms are also considerably more syncopated than its longer established Cajun cousin. Zydeco song lyrics may be in French, occasionally in English, and sometimes even bilingual, with verses alternately in French and English.
Unlike Cajun music, where the one row accordion is standard choice lead instrument, Zydeco accordion players are inclined to use either piano
accordions or three row diatonics. A typical Zydeco band sound is usually accordion driven, with rub-board percussion plus electric guitar, keyboard and bass guitar The use of electronic instruments and the absence of fiddles are two of the most noticeable differences between Zydeco and Cajun. Zydeco is related to Rhythm & Blues, whilst its Cajun cousin is stylistically closer to the 'white' music of the Country & Western scene.
---