Gary Dahl
Remembering Gary Dahl (1937 to 2017)
by Toby Hansen

On December 1, 2017 the accordion world lost one of its luminaries, Gary Dahl. Gary passed quietly at home in his sleep. During his lifetime he created a legacy of musical excellence.

Gary was born September 26, 1937 in Kent, Washington. He grew up in West Seattle and attended West Seattle High School where he was an outstanding baseball player. He pitched for his high school team as well as the local American Legion team. He liked to tell the story about how he was learning to throw an off-speed pitch and decided to try it out against future major leaguer and hall of famer Ron Santo. Santo hit a home run off Gary which influenced Gary's decision to give up on that particular pitch.

Gary was also an accomplished charter pilot, flight instructor, fisherman, served in the U.S. Army in Korea, and was a passionate fan of his alma mater the University of Washington, as well as the Seahawks and Mariners. Gary was a loving father and husband and was especially proud of his daughter Leesa and her professional music career.

If that were all Gary had done in his life, that would have been enough for most people. However, Gary was more than just a soldier, pilot, or athlete. He was an accordionist, arranger, and educator of the highest regard. He studied accordion with Joe Spano at his studio in Burien and eventually went on to work for Joe as a technician and teacher. Gary led a highly popular band from 1960 to 1985 in the Seattle area, frequently booking engagements lasting more than a year. He was a regular performer at some of Seattle's top clubs. His students were frequent competitors in accordion competitions in the Northwest.

In the 1990s, after several years away from the teaching studio, he got back into teaching and, to compliment his educational work, he began writing accordion arrangements, eventually publishing his books and collections with Mel Bay and Santorella Publishing.

Gary was also an early adopter of Internet technology, teaching lessons via the Internet and selling individual arrangements and collections on various websites.

I first came to Gary to take accordion lessons in the mid-90s while I was in college. Early on Gary recognized my potential and soon scheduled me for the last lesson of the day on Saturdays which allowed him to spend extra time with me, sometimes as much as three hours.

He also kept a conductor's baton on his music stand and, when I didn't play a passage correctly, he would smack the back of my hand with it! That may have been a deterrent to learning for a lot of people but I took it as a challenge. Needless to say, I was always very well-prepared for my lessons with Gary so I could avoid the wrath of his baton.

During the course of my lessons with Gary I had the chance to learn many of his arrangements and try out his instructional materials before they went to publication. When I learned his chord course it was still hand-written, with his notes in the margins. Later, the book would be published by Mel Bay for use by students worldwide. I got the rare privilege of having a front-row seat to Gary's musical genius as I watched him refine his teaching materials and arrangements, all of which I now use as an accordion teacher.

After I concluded my accordion study with Gary we became very close friends. I would spend hours over at his house showing him how to do various things with his computer or fixing some mistake he had made with his email. We talked on the phone at great length about everything that came to mind—sports, music, politics, and, of course, the accordion.

Gary had a well-deserved reputation in his later years for being cantankerous and quick to criticize his fellow accordionists. Those who didn't know him that well never understood that, although he could be harsh at times, his critiques were always motivated by his burning passion to present the accordion at its absolute best at all times.

Gary played out professionally during the least popular years of the accordion and always had to battle the public stigma of the accordion. He endured years of jokes about monkeys, tin cups, and bubble machines. All of those years of challenges gave Gary an unrelenting drive to demonstrate the accordion at its best at all times. He preferred that players who weren't ready to play out in public hone their craft until they were able to present the accordion in a professional manner.

Gary Dahl left all of us with a monumental legacy of musical arrangements, instructional materials, recordings, and well-trained accordionists. For me, though, Gary was more than just a giant of the accordion world; he was a friend, mentor, and someone that I will dearly miss. Rest well, Gary; you've earned
WEBSITE:
Gary Dahl is widely known as a virtuoso accordionist as well as a composer, arranger, recording artist and music educator, with an extensive background in music theory, composition and harmony.

Gary has now developed an impressive body of work including hundreds of individual arrangements and more than a dozen books currently in publication by Mel Bay Publications.

As a recognized teacher, Gary provides specialized training for all levels of students. Gary's students have won national and state competitions as well as achieving professional status. Lessons are available via computer MP3 for students worldwide.

Gary currently performs as a single for private functions. The Gary Dahl trio plus vocalist performed regularly at private clubs, hotels and the lounge circuit from 1960 through 1991. Gary is a graduate of the University of Washington specializing in composition and theory and is a former commercial corporate pilot, flight instructor and corporate sales manager.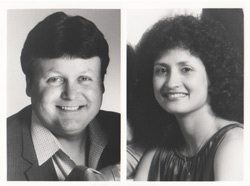 Numerous requests from students and friends searching for HIGH LEVEL PROFESSIONAL ACCORDION ARRANGEMENTS inspired Gary Dahl to create a library over the last 15 years with the following goals:

- Creativity, good taste, harmonically/melodically correct.
- Music with a sensible degree of difficulty, such that any additional difficulty would not improve the overall sound of the arrangement.
- Guaranteed audience appeal and playing enjoyment.
- Utilizing the orchestral capabilities of the accordion.
- Music that will excite and challenge intermediate through professional. See page 2 for .pdf samples


LESSONS via mp3: Why not take real accordion lessons from one of the few remaining qualified teachers? Why not discover your full potential? You only live once...why waste your opportunity and never experience confident, advanced playing skills from amateur teachers. Your lessons will be an exciting and rewarding experience that features fast track advancement. Sadly, there are very few qualified accordion teachers and most likely not in your area. I am one of the very few teachers that can teach all styles accurately...and, I wrote the books! (see page two) All of my published arrangements are free to students. There are far too many published junk arrangements that can actually hurt a student's progress by enforcing harmony errors and inaccurate style awareness. Learning from professionally creative and musically correct music will motivate you and your listeners while teaching competent musicianship. E-mail: garydahlmusic@msn.com for more information. Skype? You are locked into an inconvenient schedule! MP3 Lessons: Less expensive crystal clear recordings and much more!

Testimonial by Armand Dion 7-20-07 (short version) I have recently returned to the accordion and couldn't find a local teacher. Then I found Gary Dahl's web site and the impressive mp3 system. I have never been happier with my progress and my playing ability is starting to inspire standing ovations! We are 2000 miles apart but Gary's system is very easy to use and is actually more efficient and more fun than any one on one lesson... plus, you get Gary Dahl's expertise from 50 years of teaching, professional performance and publishing notoriety.

Contact and Personal Website: www.accordions.com/garydahl/
DH01-eB

Latin Spectacular!
DH-02-eB

Favorite French Standards
DH03-eB

The American Songbook
DH04-eB

Favorite Waltzes & Polkas
DH05-eB

Easy Listening Variety
DH06-eB

Easy Listening Variety
DH07-eB

Traditional Polish Carols
DH08-eB

Italian Collection
eBooks
DH01-eB - Latin Spectacular! - eBook
Titles
Beyond the Sea
A Day In The Life Of A Fool
Adios Muchachos
Amapola (Pretty Little Poppy)
Amour/Amor
Besame Mucho
El Cumbanchero (Rhumba Guaracha)
Tico Tico
Brazil
Spanish Eyes
DH02-eB - Favourite French Standards - eBook
Titles
Padam Padam
The River Seine
Domino
Les Bicyclettes De Belsize
Pigalle
Under Paris Skies
La Vie En Rose
Clair de Lune
Moulin Rouge
Michelle
DH03-eB - The American Songbook - eBook
Titles
Misty
Autumn Leaves
September Song
Sentimental Journey
The Godfather Movie Themes (Advanced)
Angel Eyes - for Eloise
Tenderly
Summertime
Moon River (Advanced)
Crazy (advanced)
DH04-eB - Favourite Waltzes and Polkas - eBook
Titles
Champagne Polka
Clarinet Polka
Edelweiss
Just Because Polka
Red River Valley and You Are My Sunshine
Liechtensteiner Polka
Lets Have a Party Polka
Amazing Grace
My Wild Irish Rose
Vienna My City of Dreams
Maria Elena
Tulips from Amsterdam
Chicken Dance
Beer Barrel Polka
Beer Barrel Polka (Advanced)
You Can't Be True Dear
Sunrise Sunset
Achtung Los
DH05-eB - Easy Listening Variety - eBook
Titles
I Left My Heart In San Francisco
It's Magic
Twilight Time
In The Mood
Harlem Nocturne
Picnic
Something
Never My Love
Tango for Astor
Yesterday
DH06-eB - Easy Listening Variety - eBook
Titles
Article: Advice To Accordionists
Charles Magnante
You Belong To My Heart
Walk On By
Vincin O Mare
Tumbling Tumbleweeds
Ebb Tide
Time To Say Goodbye
Baby Face
Rocky Top
Lara's Theme
Impossible Dream
Danny Boy
It's All In The Game
Can't Help Falling In Love
California Dreaming
Adagio
Music Of The Night
Port Orchard Blues (Cajun Blues)
Eloise (A Cajun Waltz)
It Had Better Be Tonight
Article: Popular Music In Today's Society
Hello My Baby
The Godfather
What A Friend We Have In Jesus
The Baby Elephant Walk
Abide With Me
Rockin the Blues
Lyin' Eyes
Perdido
II-V-I Progression Exercise
DH07-eB - Traditional Polish Carols - eBook
Titles
W ZŁOBIE LEZY - In a Manger
PRZYBIEZELI DO BETLEJEM - Merrily to Bethlehem
JEZUS MALUSIENKI - On a Straw bed
PÓJDZMY WSZYSCY DO STAJENKI - Let Us Hasten
WESOŁA NOWINE - O Bretheren, Listen
ZA KOLEDE DZIEKUJEMY - Caroling Gift
DO SZOPY, HEJ, PASTERZE - Shepards, a Miracle in a Manger
Z NARODZENIA PANA - Christmas Joy
LULAJZE JEZUNIU - Lullaby, My Little Son
PASTUSZKOWIE, BRACIAMILI - Shepards, Brethren
W TEJ KOLEDZIE - Caroling Joy
Z RAJU PIEKNEGO MIASTA - Paradise City
MOSCI GOSPODARZU - Happy Hospitality
NARODZIŁ SIE JEZUS CHRYSTUS - Jesus Christ Is Born
NOWY ROK BIEZY - New Year Comes Flying
NIE BY Ł O MIEJSCA DLA CIEBIE - No Room in Bethlehem
JEZU, SLICZNY KWIECIE - Jesus Born in Winter
A WCZORA Z WIECZORA - Yesterday at Midnight
ZAGRZMIAŁO, RUNEŁO - It Thundered
ACH! ZŁA EWA
O GWIAZDO BETLEJEMSKA
OJ, MALUSKI, MALUSKI - Oh, My Little One
WSRÓD NOCNEJ CISZY - In Midnight Silence
CO JEST NAJWAZNIEJSZE - What Is Most Important
BARKA - Lord on the Seashore
PANIENCE NA DOBRANOC - Goodnight Blessed Mother
CZARNA MADONNA - Black Madonna
UPŁYWA SZYBKO ZYCIE - Life Is Like River
DH08-eB - Italian Spectacular - eBook
Titles
Come Back to Sorrento (Advanced)
Come Back to Sorrento (Intermediate)
The Godfather
Romanza
Roman Guitar
Ferryboat
Serenada de Rose
Marianna
Maria Elena
Time To Say Goodbye
DH09-eB - Traditional Christmas Carols - eBook
Titles
O Little Town of Bethlehem
O Holy Night
I Saw Three Ships
O Christmas Tree
God Rest Ye Merry Gentlemen
Away in a Manager
Angels We Have Heard On High
It Came Upon A Midnight Clear
Deck The Halls
The First Noel
Auld Lang Syne
Silent Night
O Come All Ye Faithful
We Three Kinds of Orient Are
Joy To The World
Jingle Bells
Gesu Bambino
What Child Is This
Rudolph The Red Nose Reindeer
Hark The Herald Angels Sing
Frosty The Snowman
DH10-eB - Polka - eBook
Titles
A Brief Guide to Slow Practice
Ferryboat Serenade
Achtung Los
Beer Barrel Polka
Beer Barrel Polka (Advanced)
Champagne Polka
Clarinet Polka
Just Because
Liechtensteiner Polka
Wienerschnitzel Polka
Mussi Denn
Individual Titles
DH0001 - Watch your Bach
DH0004 - Padam…Padam
DH0005 - The Petite Waltz
DH0006 - The Song From Moulin Rouge
DH0007 - The River Seine
DH0008 - Beyond the Sea
DH0009 - Domino
DH0010 - Champagne Polka
DH0012 - Happy Birthday in Cool
DH0013 - God Bless America
DH0015 - Anchors Aweigh
DH0016 - Marianna
DH0017 - The Blue Skirt Waltz
DH0018 - Clarinet Polka
DH0020 - Grace Greater than Sin
DH0021 - God be with You
DH0022 - A Mighty Fortress is our God
DH0023 - The Holy City
DH0024 - The Air Force Song
DH0026 - Misty
DH0027 - Autumn Leaves
DH0028 - September Song
DH0029 - Picnic, Theme from
DH0030 - Twilight Time
DH0031 - Perdido
DH0032 - Ebb Tide
DH0033 - Sentimental Journey
DH0034 - In The Mood
DH0036 - Edelweiss
DH0037 - Just Because Polka
DH0039 - The Ferry Boat Serenade
DH0040 - Neopolitan Nights
DH0041 - Just a Closer Walk with Thee
DH0042 - Let me Call You Sweetheart
DH0043 - Red River Valley & You Are My Sunshine
DH0044 - Silver Bells
DH0045 - Cavaquinho
DH0046 - The Oregon Waltz
DH0048 - The Godfather Movie Themes (Advanced)
DH0049 - The Godfather Movie Themes (Intermediate)
DH0050 - Cool Water
DH0051 - I Left My Heart In San Francisco
DH0054 - Roman Guitar
DH0055 - 12th Street Rag
DH0057 - Lara's Theme
DH0058 - Liechtensteiner Polka
DH0059 - Tumbling Tumbleweeds
DH0060 - The Blue Danube
DH0072 - Baby Elephant Walk
DH0073 - Time To Say Goodbye, Con Te Partiro
DH0074 - Rag in Dm…
DH0076 - Indifference
DH0078 - Marijana
DH0079 - Lets Have A Party Polka
DH0082 - America the Beautiful
DH0083 - Nature Boy
DH0084 - A Day In The Life Of A Fool
DH0085 - In The Garden
DH0086 - O Mio Babbino Caro
DH0088 - Mattinata - Morning Serenade
DH0089 - Meadowlands
DH0090 - O Mio Babbino Caro - single note version
DH0091 - O Sole Mio
DH0092 - Quando Men Vo (Musetta's Waltz) from La Boheme
DH0093 - Santa Lucia
DH0094 - A Serenata de Rose
DH0095 - Romanza - dedicated to Joe Spano
DH0096 - Harlem Nocturne
DH0097 - Arriverderci Roma
DH0100 - La Danza
DH0101 - Tea for Two (Virtuoso Grade)
DH0102 - Tarantella Napoletana
DH0103 - Come Back To Sorrento - advanced
DH0104 - Come Back To Sorrento - single note version
DH0105 - Un bel di vedremo (One Fine Day) Madama Butterfly
DH0106 - Angel Eyes - for Eloise
DH0107 - Swanee
DH0108 - Alexander's Ragtime Band
DH0109 - A Good Man is Hard to Find
DH0110 - Peg O' My Heart
DH0111 - Jazz In Brazil
DH0112 - Poor Butterfly
DH0113 - You Made Me Love You
DH0114 - Avalon
DH0115 - Indiana (Back Home Again)
DH0116 - After You've Gone
DH0117 - The Japanese Sandman
DH0118 - Nessun Dorma (Turandot)
DH0119 - Al Di La
DH0120 - Tenderly
DH0121 - White Christmas
DH0122 - Green Eyes
DH0123 - The Christmas Song
DH0124 - Something
DH0125 - Java (famous Al Hirt hit)
DH0126 - California Dreamin'
DH0127 - America
DH0128 - Take Me Out To The Ball Game
DH0129 - Rockin' The Blues
DH0131 - Ly'in Eyes
DH0132 - Michelle
DH0133 - Summertime
DH0134 - Amazing Grace
DH0135 - Tango for Astor
DH0140 - My Wild Irish Rose
DH0141 - Walk on By
DH0142 - Vienna, My City of Dreams
DH0146 - Never My Love
DH0147 - Stand Up, Stand Up For Jesus
DH0148 - Stranger In Paradise
DH0150 - Adios Muchachos
DH0151 - Amapola (Pretty Little Poppy)
DH0152 - Amour/Amor
DH0153 - Besame Mucho
DH0155 - Cuando Calienta El Sol
DH0156 - El Cumbanchero (Rhumba Guaracha)
DH0157 - Lover
DH0158 - Maria Elena
DH0159 - Perfidia
DH0160 - Quizas Quizas Quizas
DH0161 - You Belong To My Heart, Solamente Una Vez
DH0162 - Tango Of Roses
DH0164 - Oregon Waltz
DH0165 - Tico Tico
DH0168 - Moldau
DH0169 - Brazil
DH0170 - Les Bicyclettes De Belsize
DH0171 - Pigalle
DH0174 - Under Paris Skies
DH0180 - Can't Help Falling In Love
DH0181 - La Vie En Rose
DH0182 - Lilli Marlene
DH0183 - Silent Night
DH0184 - Tulips from Amsterdam
DH0190 - Moon River (Advanced)
DH0191 - Por Una Cabeza
DH0192 - Moon River (Intermediate)
DH0193 - The Chicken Dance
DH0194 - The Rainbow Connection
DH0195 - The Impossible Dream from Man of La Mancha
DH0196 - The Happy Birthday Song
DH0197 - Baby Face
DH0198 - Hello! My Baby
DH0199 - Rocky Top
DH0201 - Beer Barrel Polka (easy)
DH0202 - Beer Barrel Polka
DH0204 - Fascination
DH0205 - You Can't Be True Dear
DH0206 - It Had Better Be Tonight (from the Pink Panther)
DH0207 - Vincin O Mare
DH0208 - Music of the Night
DH0209 - Crazy (Advanced)
DH0210 - Maple Leaf Rag
DH0211 - Sunrise Sunset
DH0212 - Its All In The Game
DH0213 - Frosty The Snowman
DH0214 - Auld Lang Syne (Intermediate)
DH0215 - Auld Lang Syne (Advanced)
DH0216 - The Syncopated Clock
DH0217 - Abide With Me
DH0218 - What A Friend We Have in Jesus
DH0219 - Port Orchard Blues
DH0220 - Spanish Eyes
DH0221 - Ride Of The Valkyries
DH0222 - Eloise - A Cajun Waltz
DH0223 - Rudolph The Red-Nosed Reindeer
DH0224 - Come Back To Sorrento
DH0225 - Crazy (Single Note)
DH0226 - Cuando Calienta El Sol
DH0227 - Yesterday
DH0228 - Achtung Los
DH0229 - Finlandia
DH0230 - It's Magic
DH0231 - Technique Exercise # 1
DH0232 - Golden Earrings
DH0234 - Piano Concerto No.2
DH0235 - Funiculi Funicula
DH0236 - The 2001 Space Odyssey Theme
DH0237 - Adagio from The Pathetique Sonata
DH0238 - Ah Marie
DH0239 - Largo from Symphony No. 9 "From the New World", Op. 95
DH0240 - Anvil Chorus from act 2, scene 1 of Il Trovatore
DH0241 - To The Evening Star
DH0242 - La Traviata
DH0243 - Pilgrim's Chorus
DH0244 - The Swan
DH0245 - Crimson Tide
DH0246 - A Foggy Day
DH0247 - Call Me
DH0248 - Charade
DH0249 - Misty
DH0250 - Clair de Lune (Moonlight)
DH0251 - Danny Boy, Londonderry Air
DH0252 - II V I Progression Exercise
DH0253 - Whispering Hope
DH0254 - The Battle from the movie Gladiator
DH0255 - Muss i Denn Zum Stadtele Hinaaus
DH0256 - Wienerschnitzel Polka
DH0257 - Ashokan Farewell
DH0258 - My Melancholy Baby
DH0259 - The Brave Ranchero
DH0260 - Sweetheart of Sigma Chi
DH0261 - Tarantella Napoletana
DH0262 - El Chocolo