CD's For Sale
Order by credit card in Euro or US$ using our secure server bank system
Euro Order
US$ Order
Value Pack of 8 CD's
for Only € 45.00
Click on each CD cover for track information and sound samples

Coupe Mondiale World Accordion Championships
2004, Pontarlier, France
This is the first time ever, that a comprehensive professional quality recording has been made all the categories of the entire Coupe Mondiale, the worlds most prestigious accordion competition.

This series of 8 high quality CD's are the brainchild of Frédéric Deschamps and Giullaume Rollet of France. Giullaume Rollet was the recording engineer and also responsible for setting up all the equipment at each venue - a major task in itself - and then engineering the recordings.

After the event came the editing of this large quantity of superb music, to select the tracks and compile a wonderful record of this famous event. The result is a series of recordings which are "a must have" for teachers and future international level competitors worldwide.

The accordion world owes Frédéric Deschamps and Giullaume Rollet a huge thank you for all their efforts and time in producing this superb product. Marianne Melodie have supported the project wonderfully and the final result is a wonderful compilation of music, beautifully present in a boxed set that will take pride of place in any accordion collection.

Recording company Marianne Melodie have also made an special educational price of only €49.92 which for a set of 8 CD's is very very attractive. Other sponsors of this great value package are Intermusik Newspaper (Germany), Pontarlier City and Accordeon & Accordeonistes Magazine. Our grateful thanks to them all.
Introduction by Frédéric Deschamps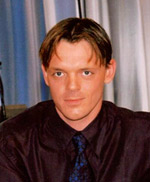 As a participant of the Confederation Internationale des Accordeonistes, and having achieved success in 1992, it is an a honour to organize such an International Festival.

As a member of the jury of the CIA and President of the CIA Music Committee, holding responsibility for all the technical aspects of the Coupe Mondiale event for many years, it is very close to my heart, that France should host this world wide festival again in the name of the Confederation Nationale Francaise des Accordeonistes (C.N.F.A) headed by the highly respected Lydie Kotala.

Many French candidates have already won the Coupe Mondiale since the creation of this Festival:
1938 Freddy BALTA
1948 Yvette HORNER
1949 Gilbert ROUSSEL
1951 Maurice VITTENET
1977 Federic GUEROUET
1979 Max BONNAY
1981 Alain MUSICHINI
1983 John Luc MANCA
1985 John Marc MARRONI
1992 Frederic DESCHAMPS
1999 Jerome RICHARD

All these accordionists are now professionals, they are recognized in the musical world, their success from gaining first prize in this prestigious world event has aided them all at the start of their careers.

I hope that this anthology of accordion music, held within this collection will give you great pleasure. This recording, the first of its kind of the Coupe Mondiale represents a superb working tool for future competitors; it is of the highest international standard and represents an educational and promotional tool incomparable for our instrument.
CD REVIEWS
---
Order by credit card in Euro or US$, using our secure server bank system
Euro Order
US$ Order
Value Pack of 8 CD's
for Only € 45.00