The beautiful voice and accordion of Silvio De Pra is backed by some of New Zealand's finest musicians and arrangements by Gary Daverne. A listening pleasure for all lovers of Italian song and beautiful music.

Text from the accordions.com Weekly News dated 4th May 2012.

Veteran Accordionist Silvio De Pra Passes Away (circa 1925 to 2012) - New Zealand

On the 1st May 2012, veteran accordionist and vocalist Silvio De Pra sadly passed away from heart problems.

Highly respected for his musicianship and his contribution to the accordion in New Zealand over many years, he was presented the CIA Honored Friend of the Accordion Award in 2008, and many other awards including in 1987, the Prime Minister of New Zealand, Sir Robert Muldoon presenting Silvio with the Benny Award from The Variety Artist Club

The Eulogy read by Heather Masefield at his funeral on 4th May is published online as is the chapter about Silvio from the book The History of the Accordion in New Zealand by Wallace Liggett. Eulogy

Silvio De Pra leaves behind his wife Lesley and two daughters Gianna and Chiara. He will be greatly missed by the accordionists of New Zealand.

Following the funeral on Saturday 5th May Jim Sutton gave a three hour tribute to Silvio on his very popular Auckland Radio program.

On the following Monday 7th May at the Variety Artists Club 'Meet and Greet' a tribute was held for Silvio de Pra. Lionel Reekie played 3 items in Silvio's honor, Frosini's Hot Points and 2 pieces that Silvio had recorded on his CD, It's Now or Never, (O Sole Mio) and Arrevidici Roma.

Also on Monday evening Shane Hales gave a short tribute to Silvio on "The Beat Goes On" on TV Cue.

For those of you unable to attend his funeral and wish to send a card to the family the address to send to is: De Pra Family, 104 Frederick St, Hillsborough, Auckland, New Zealand.

Further video, Silvio De Pra and Shaun Petterson:
http://www.accordion-space4u.com/user.aspx?user=6&item=6&id=344

Biography

Born in Belluno, Northern Italy, at the age of ten Silvio De Pra began to play the accordion and at twelve joined his fathers dance band. They performed at many Italian weddings, often lasting from the afternoon to well into the hours of the next day. He still remembers playing his accordion until so tired he could hardly continue to hold it.

At eighteen years of age he formed his own band, playing all around the Belluno province. When work became scarce in his own village Silvio moved away to find employment and was lucky to be able to supplement his income by playing the accordion. After some time he moved to Switzerland, where the Basori Company (for whom he worked) had international operations that took him to Belgium, Denmark, England and in 1955 to New Zealand where he has lived since.

Silvio fell in love with New Zealand and New Zealanders fell in love with him. He was engaged to broadcast with IXR Radio station band as a guest in the evenings and on weekends he would entertain the crowds at The Rivertea Cabaret. After six months Silvio moved to Auckland and in 1958 he became a full-time entertainer. In 1987, the Prime Minister of New Zealand, Sir Robert Muldoon presented Silvio with the Benny Award from The Variety Artist Club. During his years in Auckland he continued broadcasting for Radio and Television and also performed at The Wintergarden Lounge. The Sorrento, Fagels, Pinesong, Hi Diddle Griddle, The Dutch Kiwi, Poenamo, The Intercontinental Hotel and many private functions. Today you will find him still at private functions or at Santa Lucia or The Colosseo Restaurants.

Silvio would have to be one of the most popular cultural ambassadors Italy has ever had in New Zealand, where he feels part of the scene. He became naturalised as soon as he was able to in 1960. He and his New Zealand wife Lesley have two daughters, Gianna and Chiara.

Silvio now plays an accordion with MIDI attached which enables him to accompany his singing with a full sound. This tremendous flexibility takes away the need of a backing group, making Silvio one of the most versatile, and self contained solo artists in New Zealand. He has an endless repertoire of international music from romantic European to the melodic masterpieces of Italy

Silvio has made a large contribution to the accordion in New Zealand as Chairman of the Accordion Examination Board of New Zealand and has been an examiner for many years. He is also a regular adjudicator at the New Zealand Accordion Championships. He recorded "Souvenirs for You" in 1981 and has now recorded "An Evening with Sivio de Pra" on both CD and Cassette.



Others New Zealand Historical Recordings Series


Virtuoso Accordionists featuring Harley and Maurice Jones (1975)

New Zealand North Shore Accordion orchestra 1979

Timelapse featuring Maurice Jones, John Statham and Paul Marshall (vocals) 1980 and 1986

New Zealand North Shore Accordion orchestra 1984

Air New Zealand Accordion Orchestra 1986

Air New Zealand Accordion Orchestra (1992)

Coupe Mondiale 2009 Finale Concert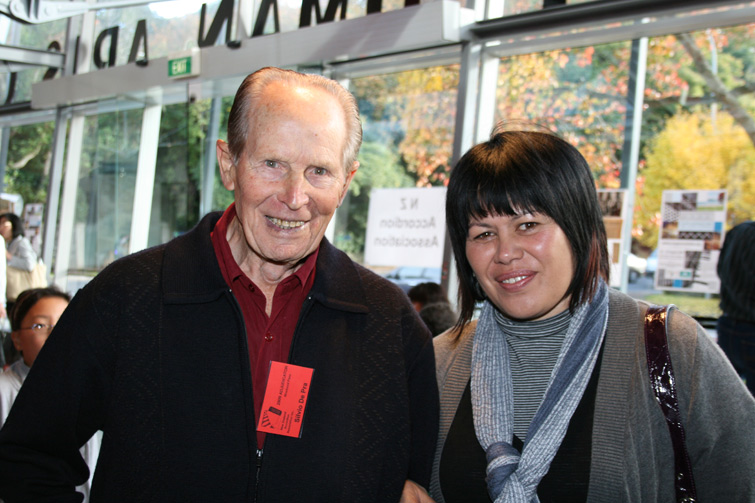 Silvio De Pra at the 2011 South Pacific Accordion Championships. Silvio De Pra was a jury member since inception in 1971.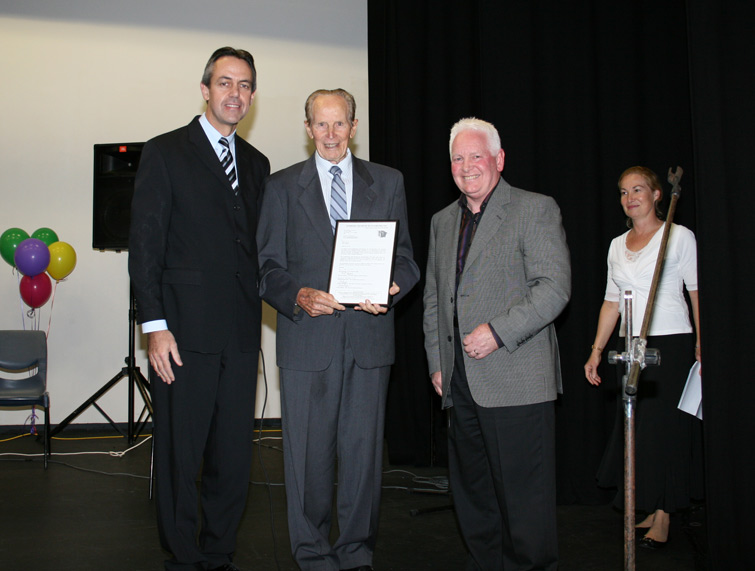 Presentation to Silvio de Pra by Kevin Friedrich, President CIA. NZAA President John Statham and Secretary Heather Masefield to the right. The New Zealand Accordion Association (NZAA) nominated NZAA Life Member Silvio de Pra for the CIA Honored Friend of the Accordion Award, which was awarded by unanimous approval of the Confédération Internationale des Accordéonistes (CIA) at their 119th General Assembly of Delegates held 18 - 20 January 2008, in Skopje, Macedonia, hosted by CIA member "Ljubiteli na klasicnata muzika" - Skopje (Accordion Association of the Republic of Macedonia).